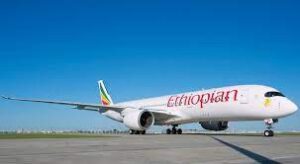 Ethiopian Airlines plans to launch five weekly flights to the North American continent from Lomé, via Dublin.
In 2019, the national carrier carried nearly six hundred thousand passengers on flights linking Africa and North America. It was only advanced by Delta Air Lines and the RAM.
Ethiopian Airlines still intends to serve routes connecting destinations in North American countries from its Lomé-Gnassingbe Eyadema hub. These are the frequencies programmed to Toronto, Chicago O'Hare, Washington Dulles, New York-JFK and Newark.
Flights to JFK and Newark include stopovers in Abidjan, while other scheduled flights from Addis Ababa include stops in Dublin, Ireland.
Flights operated by Ethiopian Airlines to these US destinations are served by B777-300ER, A350-900 and B787-8.