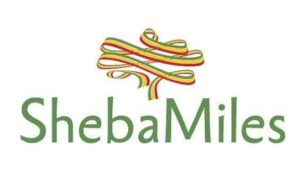 This is the highest level you can achieve by joining ShebaMiles, and for that you will need to accumulate one hundred thousand miles (100,000) or make sixty airline ticket reservations with Ethiopian Airlines or any airline. of the Star Alliance for twelve months. The validated duration of this card is 24 months (2 years).
A multitude of benefits are granted to holders of this card, which allows access to a selection of exclusive and exceptional privileges. In addition to all the benefits and services that can be unlocked and used using other cards, obtaining Platinum status gives you the possibility of enjoying an additional, customizable baggage allowance and you can upgrade for free on the various routes operated by your carrier.
Seats will be guaranteed for you on all Ethiopian Airlines flights up to 24 hours before the departure time.
You get personal assistance when traveling from Addis Ababa Airport. The operator also gives you the option of canceling a reservation for an award ticket while preserving the right to use it later.

Other exclusive benefits reserved for Platinum members of ShebaMiles:
- Additional pieces of luggage (depending on flight conditions)
- Earn 100% of base miles
- Be the first on the waiting list if you ever make a reservation on an already full flight
- Access the Cloud Nine Lounge with a guest of their choice even if the plane ticket is booked in Economy class
- Possibility of accessing the lounges of Star Alliance airlines
- Modification of reservation without paying any fees
- Check in at a Business Class counter even if the trip is in economy class.
- Be the first to board the plane (avoiding a long queue)
- Get a free upgrade on the flights of the Ethiopian company and its Star Alliance partners (depending on seat availability)
- Be oriented and accompanied by an Ethiopian agent at the airport, on board and after disembarking from the plane, until leaving the terminal
- Cancel an award ticket reservation free of charge (the miles used will be credited again to the subscriber's account).