ShebaMiles, is the rewards program launched by Ethiopian Airlines so many years ago to retain its travelers and reward them for their loyalty.
- Achieve Gold status
It is unlocked once you reach 50,000 award miles (or perform 50 flight reservations per year). Accessing this level gives you the opportunity to enjoy the same advantages and privileges reserved for members with cards of the two previous levels and much more.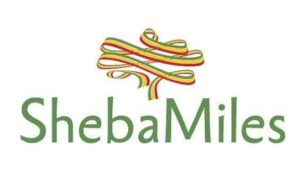 By receiving the ShebaMiles Gold Card, the passenger will be able to start enjoying even more important benefits, enhanced privileges allowing them to travel differently across the Ethiopian Airlines network:
- She has the possibility to check in at a special counter (you don't have to queue)
- Embark among the first
- To be able to progress to have the Platinum card
- By being registered on a waiting list, the holder of this priority card during processing
- Receive a higher priority when it comes to choosing a seat on an airplane
- Possibility to check in at the counters reserved for CloudNine class passengers, even if you reserve an Economy class ticket.
- Possibility of carrying additional baggage, the weight of which is determined by the airline (depending on the flight and the destination)
- Get on and off the plane quickly
- Luggage processed quickly at security posts
- Access the Ethiopian Airlines Cloud Nine lounge at Addis Ababa Airport and all international airports in Ethiopia. It is possible to invite a person of their choice to accompany them to access this area, which has hotel facilities offering absolute comfort to visitors. We remind you that it is not necessary to have a reservation in Business class to access this lounge. It is accessible even to economy class travelers.