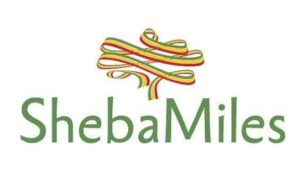 This is the second status you must achieve by being a member of the ShebaMiles loyalty program. Want to become eligible for Silver Club membership and start enjoying a wide range of privileges and special benefits?
To qualify at this level, you will need to earn 25,000 miles (travel 20 times on Ethiopian flights or its Star Alliance partners), then you will be entitled to exclusive rewards:
- Free baggage allowance (Weight determined by the airline, it may vary depending on the type of flight (short, medium or long haul, as well as the destination)
- Collect Bonus miles
- Have priority in the queues at the airport
- Access to airport lounges reserved for upper class passengers
- Modification and change of reservation free of charge
- Fast baggage handling service (have priority at the baggage drop-off station)

Access to Cloud Nine Lounge:
Open four or more hours prior to departure. You just need to present the Silver card (which must be valid) to offer you a pleasant wait in a quiet area offering maximum comfort.
Maintain Silver Status
You must qualify again for your level status each year. This is assessed on December 31st and starting January 1st your benefits and privileges are adjusted based on the status you have achieved. Following the validation process required for each new year, your new membership card will be delivered to you within thirty days.
If you have successfully unlocked a higher level within a year, your status will be updated immediately and you will enjoy all the benefits of your new status for the remainder of the qualifying year and the following calendar year.
It should be noted that the advantages and privileges granted to holders and bearers of this card are exclusive (They cannot be transferred under any circumstances and are granted only when traveling on flights operated by Ethiopian Airlines only).