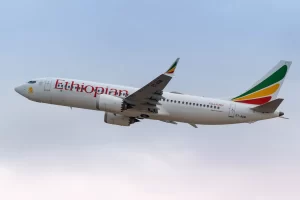 Ethiopian Airlines will make a major change to its flight routes from Addis Ababa to Atlanta, Chicago, Washington and Toronto. The airline made the decision to make the stopover in Rome instead of Dublin. Flights from this company will no longer pass through the Irish airport from the 29th of next month.
This rearrangement of the route is expected with many advantages for both passengers and the airline. Rome, strategically located in the heart of Italy, offers easy connections and enhanced services to travelers. This new route is expected to ensure a smoother and more efficient travel experience for travelers connecting these destinations to or from Addis Ababa.
By choosing Rome-Fiumicino as a stopover, the national airline is committed to enhancing the overall travel experience of its customers. This transition is mainly part of the airline's desire to provide congestion-free connections and quality customer service.
Passengers traveling from Addis Ababa to US destinations will now have the opportunity to explore the magnificent city of Rome during their stopover. Rome, nicknamed the "eternal city," is full of historical, cultural and culinary treasures. Travelers will be able to take advantage of their stopover to discover emblematic sites such as the Colosseum, Vatican City and the Spanish Steps.
Furthermore, this technical stopover change promises to optimize flight operations and increase overall efficiency. Rome's well-established infrastructure and state-of-the-art facilities make it an ideal hub for Ethiopian Airlines. By choosing Rome as a stopover, the airline will be able to streamline its operations, reduce flight times and improve the quality of its overall service.