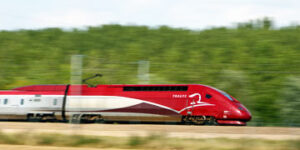 Ethiopian Airlines, in a dynamic of diversifying its activities, opened up other service options by stepping up freight transport as the Covid was in full swing. This has strengthened the resilience of the group, which aims to go further.
Ethiopian Airlines has signed a codeshare and interline agreement with AccesRail, a world-renowned virtual airline specializing in the ticketing of train tickets used to link flights and train stations. This partnership aims to expand connectivity options for Ethiopian Airlines passengers to Western Europe, the United Kingdom, Scandinavia, Japan and Canada.
The new service, offered through this agreement with the world's leading provider of rail-to-air intermodal solutions, will provide customers of Ethiopian Airlines (Africa's largest airline) with access to all segments of their journey on a single Ethiopian Airlines ticket.
"As train travel becomes popular, especially when traveling regionally or locally, our collaboration with the world-renowned air and rail provider helps our customers access additional convenience and better connectivity options. Ethiopian Airlines Group CEO Tewolde GebreMariam said,
This collaboration, which is in line with its expansion strategy, will allow the Ethiopian national carrier to expand its network to a significant number of entirely new destinations around the world, says Andrew Popescu, vice president of business development at AccesRail.