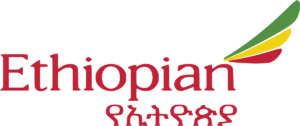 It's the holidays! Sealed suitcases, everything is ready for departure. But once at the airport, you realize that your flight has been delayed, canceled, or you are told that you cannot board because the plane is full. What to do ? What are your rights ? We give you all the information on your appeals ...
The first thing to do in these different scenarios is to go to the airline counter to find out why. The reasons can be multiple (natural disasters, force majeure, strike, technical problem, etc.)
Depending on the reason given, measures can be taken
While waiting to be able to take a plane to your destination, you should know that Ethiopian Airlines has a duty to give you the right information and above all to provide you with assistance (catering, telephone line, accommodation if necessary ...). This in no way negates a claim for compensation, reimbursement (in case you decide to forgo the flight).
Request compensation from your carrier
The conditions to be compensated:
If your operator is not European (like Ethiopian Airlinesà and your flight starts from an airport in an EU country, you may be entitled to compensation if your flight is delayed or canceled due to overbooking.
If your flight is canceled, you must have been notified less than 14 days in advance to be eligible for a refund.
With regard to delayed flights, you can claim lump sum compensation in the event that you arrive at your destination with a significant delay (at least 3 hours late).
If you miss your connection or are denied boarding due to a long delay, you may also be entitled to compensation.
Many conditions linked to this legislation exist. They regulate passenger access to compensation.
To be eligible for the right to compensation under European aviation regulations, these two conditions must necessarily be met.
- The airline is responsible for the cancellation or delay of the flight
- You showed up on time for check-in
In Europe, since 2004, compensation for delayed or canceled flights has been governed by European regulations and more specifically by Regulation 261/2004. This also regulates compensation for travelers who cannot embark due to overbooked flights. It requires airlines to protect passengers by giving them access to compensation rights under certain conditions.
Useful information to remember
Collect and keep safe all evidence and supporting documents. Boarding pass, ticket confirmation, purchase invoice, reason for flight cancellation or delay, etc. you will be asked during any process with the airline. If you manage to get to your final destination despite a delayed flight, be sure to request a flight delay certificate.
Complaining with Ethiopian Airlines or other airlines takes some rigor. It is therefore recommended that you use legal experts who can decide on your case and defend your rights on your behalf.
The amount of compensation awarded to victims
If it happens that your flight is canceled or arrives at least 3 hours late or more at your destination, you can claim compensation from your airline for the canceled flight or for the delayed flight unless you have been warned of it. '' cancellation of the flight at least 14 days before the day of departure or in the event of force majeure (meteorological or climatic disaster, political instability or unforeseen failure of the aircraft). The amount of compensation for canceled flights depends on the length of the journey made:
For flights operated by Ethiopian Airlines departing from the EU
- From 0 to 1500 km: 250 euros;
- From 1500 to 3000 km: 400 euros;
- More than 3500 km: 400 euros.