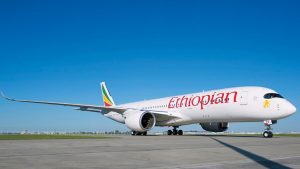 About four years ago, Ethiopian Airlines and Air Côte d'Ivoire signed a code-sharing agreement allowing them to deploy their aircraft between Abidjan and New York. But this partnership did not last long due to the outbreak of the pandemic.
Signed in May 2018, the two air carriers have announced that they have reached an agreement to relaunch this partnership, which is helping to excite many travelers by allowing them to travel conveniently between the two countries.
The deal allows each airline to market and sell seats on the other's flights, meaning travelers now have more options to choose from when traveling between these Ivory Coast capital and US destination. . Furthermore, this codeshare agreement will expand the reach of both airlines and help them to be more competitive in the global aviation industry.
This codeshare agreement is part of Ethiopian Airlines' mission to transform Africa through aviation by creating better connectivity options on the continent and beyond. The East African country's airline is known for its state-of-the-art fleet and world-class service, making it one of Africa's leading carriers. The partnership with the Ivorian carrier offers EA the opportunity to expand its reach while maintaining its commitment to providing exceptional service.
For AC, the partnership with Ethiopian Airlines is a big step forward in realizing its ambition to become a major player in the airline industry in West Africa. This partnership opens up new markets for the airline of the West African country while contributing to regional economic development thanks to the increase in trade and tourist flows.
For passengers of both airlines, this agreement provides them with increased convenience, flexibility and mobility options across borders, making travel in the United States easier than ever.