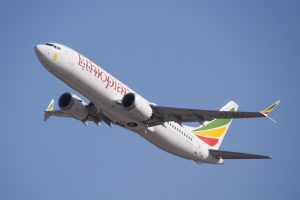 Ethiopian Airlines is expanding its network of international destinations by flying this time to Chennai. This destination will be the fourth to be served by the Ethiopian carrier in India knowing that it already offers flights to Mumbai, Bengaluru and New Delhi.
The East African country's flag carrier serviced its first flight to the Asian country fifty-six years ago, as it just celebrated its fiftieth anniversary of its long-discontinued flight to Mumbai. a few months old.
Ethiopian Airlines took advantage of the announcement of the launch of its operations to Chennai to also announce the addition of additional frequencies to other Indian cities where it is already present. The Ethiopian carrier will offer up to ten weekly flights to these destinations from next month.
The launch of this service (linking Chennai from Addis Ababa-Bole) will allow its passengers to fly to a major commercial crossroads, Chennai holds this strength from its history. Indeed, the 16th century marks the fierce desire for the maritime powers of Europe to have trading posts in this region. It was first the Portuguese, then the Dutch and finally the English who settled in Chennai, which they named Madras, probably the abbreviated name of the fishing village Madraspatnam, where the British East India Company built a fort in the 1600s.