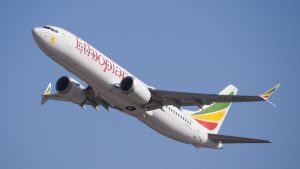 Ethiopian Airlines, one of Africa's leading airlines, invests significantly in staff training through partnerships with Boeing and ThinkYoung. These collaborations aim to improve the skills and knowledge of airline employees, so that they are ready to welcome the latest advances in the aviation industry.
The partnership with Boeing will help the national airline establish a world-class aviation academy in Ethiopia. This academy will offer comprehensive training programs for pilots, technicians and other aviation professionals. By partnering with renowned aircraft manufacturer Boeing, the Ethiopian carrier is ensuring that its employees receive training that meets international standards.
Besides its collaboration with Boeing, Ethiopian Airlines is also working with ThinkYoung, a Brussels-based think tank that focuses on youth empowerment. Through this partnership, the national airline aims to expand its training programs to include initiatives aimed at young people interested in a career in the aviation industry. The airline recognizes the importance of nurturing young talent and providing them with the skills necessary to succeed in the dynamic field of aviation.
Investment in training is crucial for Ethiopian Airlines, as it allows it to maintain a competitive edge in the global aviation industry. By equipping its employees with the latest knowledge and expertise, the company can improve safety, efficiency and the overall passenger experience. Furthermore, the investment in training demonstrates Ethiopian Airlines' commitment to continuous improvement and innovation, which positions it as a leader in the aviation industry in Africa. .
The partnership with Boeing and ThinkYoung also highlights the collaborative nature of the aviation industry. By partnering with industry leaders and experts, Ethiopian Airlines can leverage their knowledge and experience to develop comprehensive training programs. This approach ensures that airline employees have the most relevant and up-to-date skills, allowing them to adapt to changing industry demands.