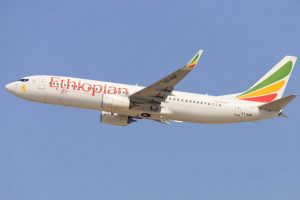 Ethiopian Airlines maintains its plan to resume flights to international destinations. The African carrier has announced its return to Athens, the capital of Greece, which now benefits from three weekly frequencies, offered by Boeing 737-800.
Ethiopian Airlines marks its return to the historic Greek city after eighteen years of absence.
Departing from Addis Ababa, the flight takes off on Mondays, Wednesdays and Fridays at 23:00, arriving at Athens Elefthérios-Venizelos International Airport the next day at 05:00. Return flights will leave the Greek city the following days at 2:00 a.m.
The Ethiopian carrier based at Addis Ababa – Bole airport, first served Athens in 1954. The Greek destination was one of the first European destinations to join the Central African country's network.
A few days ago, the Ethiopian airline announced that it had inaugurated a long-haul flight, connecting its Addis Ababa-Bole hub to Buenos Aires in Argentina. A route that benefits from four weekly rotations, served by Boeing 787-8.