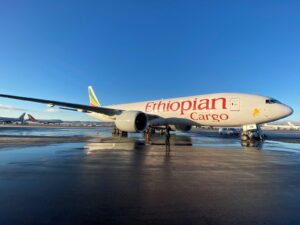 Ethiopian Airlines and the United Nations Children's Fund (UNICEF) have teamed up to secure the transport of covid-19 vaccines and life-saving supplies around the world.
As part of the partnership, the Ethiopian national carrier has pledged to prioritize the transport of supplies to fight the pandemic and to ensure compliance with measures such as controlling the temperature inside its planes and adding freight capacity on the roads if necessary.
"We have invested heavily in our freight capabilities and launched a new cold chain freight transport equipped with simultaneous cabin temperature control system to efficiently distribute vital supplies around the world and we will fulfill the global mission, "said Tewolde GebreMariam, Ethiopian Airlines CEO.
In this way, Ethiopian joins the efforts of the Global Access Fund for Covid-19 Vaccines (COVAX), which aims to ensure that participating countries have access to vaccines regardless of their income level.