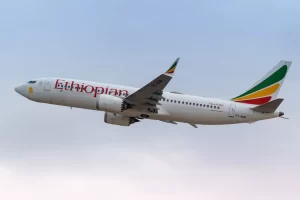 Ethiopian Airlines has just unveiled the launch of a new intercontinental route connecting Marseille, France to the beautiful destinations of Kilimanjaro and Zanzibar, giving travelers the opportunity to explore East Africa like never before. With three weekly flights, this new route offers convenience, adventure and unparalleled experiences.
For travelers seeking a blend of natural beauty, cultural immersion and wildlife encounters, Ethiopian Airlines' new route is a dream come true. This airline has long been known for its exceptional service and commitment to satisfying passengers, and this expansion further strengthens its position as a leader in the aviation industry.
With three flights per week, travelers can easily plan their African getaways. Departing from Marseille-Provence, passengers will travel to Addis Ababa-Bole, the capital of Ethiopia. From there they will change to Mount Kilimanjaro, home to the famous Mount Kilimanjaro and the gateway to Tanzania's famous national parks. Visitors can embark on exciting game drives, witness the Great Wildebeest Migration or immerse themselves in the rich Maasai culture.
The journey does not end there. Ethiopia's flag carrier also offers a direct flight from Addis Ababa to Zanzibar, the enchanting island known for its pristine beaches, crystal clear waters and vibrant culture. Travelers can relax on the idyllic shores, explore the UNESCO-listed city of Stone Town with its narrow streets and intriguing history, or dive into the rich marine life of the surrounding coral reefs.