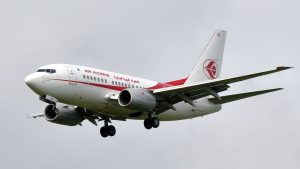 The national airline of the North African country inaugurates its very first air link linking Algiers-Houari Boumediene to Addis Ababa-Bole. This new route offers two weekly flights, scheduled on Mondays and Fridays, to connect these two African capitals. Now, travelers will have access to more convenient travel options, opening the door to explore the rich cultural heritage and economic opportunities that Algiers and Addis Ababa offer.
The decision to introduce this new air link highlights the growing importance of connectivity and the potential for developing trade and tourism opportunities between Algeria and Ethiopia. Both nations have recently recorded significant economic growth, making this a strategic move for Air Algérie, meeting the growing demand for travel and trade between the two countries.
Ethiopians now have the opportunity to discover the unique charm of Algiers, the capital of North Africa. This city is renowned for its impressive architecture, historic sites and vibrant street life. With this new direct air link, Ethiopians can easily explore the historical and cultural wonders of Algiers, from the ancient Casbah district to the modernist architecture of the city center.
Likewise, for Algerian passengers, this new route offers an exciting opportunity to explore a different city, rich in cultural diversity. Addis Ababa, the Ethiopian capital, is full of historic monuments, museums and bustling markets. Visitors can delve into Ethiopia's fascinating history and traditions while enjoying its traditional cuisine.