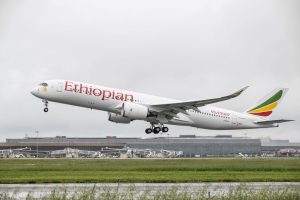 Ethiopian Airlines has revealed plans to launch non-stop flights connecting Addis Ababa Bole International Airport to Banjul International Airport in The Gambia. This new route aims to consolidate the company's presence in Africa.
The deployment of this new route is part of the ongoing efforts of the national airline of the central African country to expand its network and offer its passengers even more convenient travel options. Due to the numerous trade and tourism opportunities between Ethiopia and The Gambia, this new route is expected to boost economic growth and promote cultural exchanges between the two countries.
Flights between Addis Ababa Bole and Banjul will be operated by modern and energy-efficient Ethiopian Airlines aircraft, ensuring passengers have a comfortable and enjoyable flying experience. The airline is renowned for the quality of its services, and passengers can expect exceptional hospitality throughout their journey.
With this new connection, travelers will have the opportunity to experience the rich cultural heritage and natural splendor of both countries. From the historic sites and bustling markets of Addis Ababa to the beautiful beaches and nature reserves of Banjul, there is something for every traveler.
Furthermore, the introduction of flights between these two destinations opens up new prospects for business travelers. Ethiopia is an economic hub in various sectors such as agriculture, manufacturing and technology, while The Gambia offers a business-friendly environment and emerging areas like tourism and renewable energy. This improved connectivity will facilitate trade partnerships and investment opportunities between the two nations, thereby contributing to the region's economic growth.