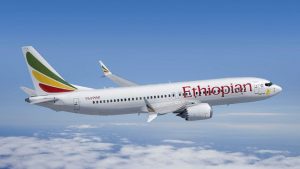 Three years after the incident of the Boeing 737 MAX plane belonging to Ethiopian Airlines has passed, causing the death of 157 passengers. The national carrier of Ethiopia has decided to re-mobilize the aircraft of this model after undergoing a comprehensive review and several updates to their software. Ethiopian Airlines' B737 MAX aircraft are now ready to operate on its various regional and international routes.
The reintegration of these planes into the Ethiopian Airlines fleet was announced by its leaders and managers during a press conference which was followed by a demonstration flight.
According to Tewolde GebreMariam, senior manager of the East African country's airline, "Ethiopan Airlines took its time and invested a lot of effort in identifying the faults and operating problems that were at the root of the problem. "catastrophic and fatal incident causing the death of hundreds of travelers. Our company can once again operate its Boeing 737 MAX with confidence."
Before being temporarily grounded to undergo a general examination approving their return to service, the aircraft delivered by the American manufacturer Boeing were operated on troit one hundred and forty thousand commercial flights served in nine hundred thousand hours.
Despite the fatal incident suffered by Ethiopian Airlines, the American aircraft manufacturer announced that it had received seven hundred orders from airlines in 2021, of which only two hundred or one hundred and three delivered last year.