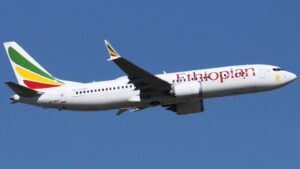 Ethiopian Airlines, the main airline in Ethiopia has announced its return to the skies of Enugu, the Nigerien destination whose flights from Addis Ababa were suspended more than twenty four months ago.
Indeed, the suspension of flights to this destination was due to the renovations that the Akanu Ibiam – Enugu airport underwent. Ethiopian Airlines has just resumed operations towards the Nigerian airport, and from now on, this route will be served at the rate of three flights per week, every Wednesday, Friday and Saturday.
As a reminder, Ethiopian Airlines is an airline that has served Nigeria for more than fifty years, and its link connecting Addis Ababa to Enugu facilitates the transport of its passengers to the city located in the south-east of Nigeria, but also to strengthen tourism ties between the two countries, including cultural and commercial ties.