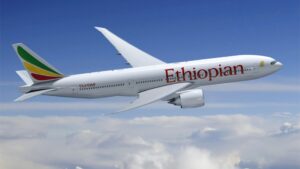 The awe-inspiring rise of Ethiopian Airlines is a fascinating story and a perfect example of how state-owned Ethiopian companies can be successful in the modern age.
The airline has tripled its passenger numbers over the past three years. It is the fastest growing airline in Africa. The African country's airline fleet includes Boeing 787 Dreamliners and serves 102 international and 22 domestic destinations.
The company also recently announced its intention to double its flight capacity by the end of next year. With plans to increase flights to 40% during the same period, Ethiopian Airlines is on track to become Africa's largest carrier. It has also stepped up its domestic flights and continues to expand in the region. While many African airlines have been hit hard by the slowdown and airline restrictions, Ethiopian has continued to climb and is expected to be Africa's best airline by 2025.
The company's impressive growth has been fueled by the deployment of modern aircraft and progressive business strategies. The airline has experienced a five-fold increase in revenue and a six-fold increase in profitability in just two years.