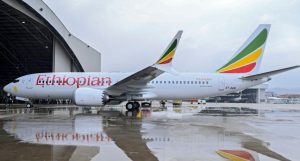 A new aviation school and academy will soon be inaugurated in Lomé, the result of cooperation between Asky Airlines and Ethiopian Airlines.
This sub-regional training school will be dedicated to the training of pilots, technicians and aircraft maintenance and servicing engineers.
The school will have an authorization from the National Civil Aviation Administration, a flight simulator and will soon acquire planes for the development of student practices.
Spaces will also be provided for the installation of classrooms and the acquisition of tables, chairs and blackboards for the dictation of face-to-face lessons in the new school.
Nothing has yet been formalized by either of the two companies, but the official announcement of the opening and the inauguration of this school will not take long, as the negotiations are at an advanced stage.