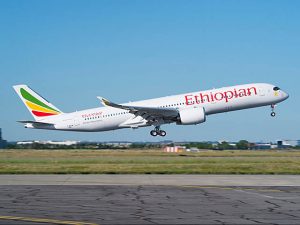 Ethiopian Airlines announces its departure to Bulawayo. Zimbabwe City is the newest destination joining the African airline giant's network in October.
As part of its program set up to strengthen its flights during the fall season, Ethiopian Airlines intends to offer regular flights to the Zimbabwean city knowing that it serves two other destinations in the Central African country which are : Harare and Victoria Falls.
In a statement posted on its Twitter network page, the Ethiopian carrier announced that its maiden flight to Bulawayo from Addis Ababa will take place on October 30, 2022.
Ethiopian Airlines continues to grow and remains at the top of the list of airlines with the best growth in Africa. The carrier from the Central African country expects to reach one hundred and twenty international destinations in its network within three years.