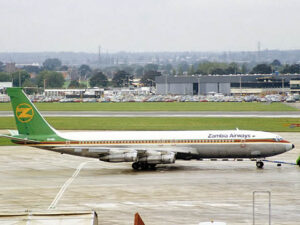 The board of Zambia Airways confirms that the commercial activities of the airline will indeed begin on December 1 with the launch of two domestic routes to Livingstone and Ndola, respectively operated six and five times per week.
It is planned to add two domestic services (Mfuwe and Solwezi) and two regional lines (Johannesburg and Harare) by the first quarter of 2022.
Under the terms of the shareholding agreement signed in August 2018, Ethiopian Airlines was initially to hold a 45% stake in the company, compared to 55% for the Industrial Development Company (SDI), an investment arm of the Zambian government. But there would probably have been a rearrangement of holdings in the meantime. "We have the CTA, the fleet, 51% of the shares will be owned by the government and 49% by us," said Tewolde Gebremariam, CEO of Ethiopian Airlines recently.
The company will operate a fleet of three aircraft (two Dash-8-400s and one Boeing 737-800) leased from Ethiopian Airlines and is targeting a fleet of twelve aircraft by 2028.