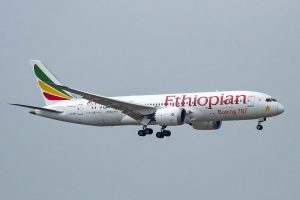 In an exciting development, Ethiopian Airlines has launched direct flights to connect Pakistan and Africa. This initiative aims to strengthen ties between the two regions and is expected to have a significant impact on tourism and business opportunities in Pakistan and Africa.
Ethiopian Airlines has been connecting its Addis Ababa Bole hub with the rest of the world for over seven decades now, and this new direct flight to Karachi is another feather in their cap. This route will be operated four times a week, with state-of-the-art Boeing 787 Dreamliners, making it a comfortable and efficient means of transport.
Scheduled for early next month, the direct flight between the two countries will significantly reduce travel times and costs, opening up new opportunities for trade, investment and tourism between these two regions. Africa has a rich cultural heritage, beautiful landscapes and wildlife, and a booming economy. Pakistan, on the other hand, has a vibrant culture, historical sites and a rapidly growing economy. This new connection will make it easier for people from both regions to explore possibilities and build meaningful relationships.
Ethiopian Airlines has a reputation for providing world-class service, and this new direct flight is no exception. Passengers on this flight can expect comfortable seats, delicious meals and a wide range of entertainment options.
This direct flight will also create many employment opportunities for people working in the tourism and hospitality sectors in both regions. It will increase the flow of tourists, investors and businessmen and contribute to the economic development of the two countries.