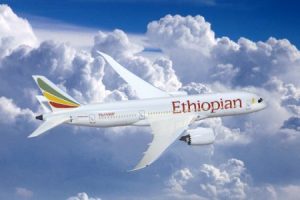 Ethiopian Airlines has once again achieved the prestigious title of "Africa's Leading Airline" at the 2023 World Travel Awards held in Dubai for the Africa and Indian Ocean regions. This recognition marks a significant step forward for the airline, which lost this title to Kenya Airways in 2021.
The World Travel Awards, also known as the "Oscars of the Travel Industry", recognize and celebrate excellence in the tourism and hospitality sectors worldwide. Being named "Africa's Leading Airline" demonstrates Ethiopian Airlines' commitment to providing exceptional service and maintaining its position as the leading airline in the black continent.
This recognition is not surprising considering the excellent results achieved by Ethiopian Airlines. The company has always been a leader in the African aviation industry, setting high standards in customer service, safety and efficiency. It has built a solid reputation thanks to its modern fleet, extensive network and commitment to innovation.
The national airline of Ethiopia stands out in particular for the importance it places on connectivity. It offers flights to more than 125 international destinations on five continents, connecting Africa to the rest of the world. With its hub in Addis Ababa, this operator plays a crucial role in promoting trade, tourism and economic development in Africa.
Ethiopian Airlines' success can also be attributed to its continued investment in technology and modernization. The airline has made significant progress in digital marketing and customer engagement, enabling it to reach a wider audience and provide personalized services.
Furthermore, Ethiopian Airlines' commitment to sustainability and environmental responsibility is commendable. The airline has implemented various initiatives to reduce its carbon footprint, including the use of biofuels and energy-efficient aircraft. By prioritizing sustainability, the airline plays a crucial role in protecting the environment and the long-term viability of the aviation industry.
Reclaiming the title of "Africa's leading airline" is a source of pride for the Ethiopian airline and its employees. It reaffirms their commitment to excellence and their constant efforts to offer their customers exceptional travel experiences.